Need Cash for your Real Estate Deals, but don't know where to Get the Money?  Now You Can, Because You are about to Discover...
How to Never Be Disappointed and Fund All Your Deals with an Unlimited Supply of Private Money.
It's NOT HARD Once You Learn the UNTOLD SECRETS, used the Real Insiders to Raise Real Money from Real Private Lenders.
From: Richard Odessey, Ph.D ("The Professor")

Dear Real Estate Entrepreneur
Have you been held back from taking advantage of the great foreclosure boom by lack of funds to close those slam dunk profitable deals.  Has the lack of cash so discouraged you that you've even stopped looking?
Have the guru's failed to deliver on their promises of real estate riches... leaving you still worrying about losing your job, your income and your family's security?
You've probably tried going the bank to get a loan for your real estate deal.  How'd that work out? Did you waste hours filling out a mountain of paperwork, and gathering tax returns, only to be turned down flat?  Turned down for mostly ridiculous reasons, and have the great deal you've negotiated cut out from under you.
This may be hard to believe, but those banks have done you a favor.  Even if you had perfect credit and jumped through every one of their hoops, banks are slow, inflexible and will only cause grief in getting your deal done.
I know.  I've been where you are.
Until I discovered an Unlimited Supply of Cash--Private Money.
Getting Private Money Isn't Difficult or Slow
I used to think it was both.  In fact, I took some courses and tried following the advice I got, and just got embarrassment and a whole bunch of no's.  Perhaps you've also had this experience.  Not fun.
In fact, because of all the frustration and disappointment, a lot of real estate entrepreneurs think you need to be a super-salesman, or be best friends with a whole bunch of rich folks to get private money.
So, with all the failed promises, many of you have given up trying or are still stuck where you are.
I say: "No More".
After wasting tens of thousands of dollars, and getting more rejections than I can count, I discovered the street-smart tricks and techniques that private money insiders (even those who were just scraping by), were using to raise millions to fund their deals.
In fact, I learned about real private lenders (even friends and family), what they expect and want, and the specific things to say and do, to get them to actually write me a check.
Why You Should Listen to "The Professor"
Hi, I'm Dr. Richard Odessey, "The Professor". I started off as a professor of Physiology and then helped start a Biotech company which raised $10 million in funding.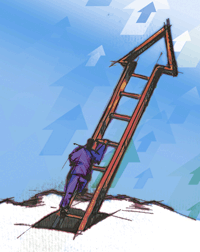 For the past 12 years, I have been investing in Real Estate and closed almost every type of real estate deal imaginable, including short sales, flips, lease options, owner financing, rehabilitation, new construction and more on both single- and multi-family properties.
Despite a lot of book learning, it took me several years and tens of thousands of dollars to develop a street smart system for raising capital. It's a proven system that works with real people and real investors with real money.
Because I am also a Private Investor as well as a Real Estate Entrepreneur, I have intimate knowledge of both sides of the private investing equation.
So I've been where you are – and I've been where your Potential Investors are. And I am going to help you understand both sides so you can get the money you need to complete the deals you want.
"To see the content and the information they bring to it... I've not seen anything like it before. Definitely taking the private lending up a notch and tapping into the Angel Investors... With their proven system and ways to do that it's going to make it pretty easy..."
Nate Kennedy, SC
Get Cash on YOUR TERMS!
Imagine, getting cash at the closing table with just a phone call.  And this is real money with:
No cash, No credit and No Income Needed
Near Instant Availability
You Setting the Terms
No $ Limit
100% Financing
Loyal Investors that will fund you again and again
with More Money the More Deals You Do
Sounds like a dream, but it is real when you learn the simple proven secrets that all successful entrepreneurs (including the gurus!) use but don't tell you about.  And you don't need to be a genius, a salesperson or even "outgoing" to use them and be successful.  And you don't even have to know any rich folks.
You Don't Have to Know Rich Folks to Get the Money
I've designed a complete training program that will give you everything you need to successfully raising private money.  And more than knowledge, you will get the training, experience and feedback directly from "The Professor", so that you can confidently zoom up the learning curve, with no brick walls.
I will show you how to raise private money even if it's for the first deal you've ever done.  It doesn't matter if you've taken a lot of real estate courses or not.  It doesn't matter if you're a Ph.D. or a high-school drop-out.
And with our live training webinars, you can do this from the comfort of your own home at a time convenient for you.
Here's the results of what Stefan experienced:
"Before I found your site, I didn't know how to approach [private investors]. Then, after learning all that from your site, everything became so clear. I've gotten $300,000 just from one investor. Learning all that great information from your site - really changed everything!"
- Stefan Szlembarski, IL
Now, Stefan's results are not typical. Why, because most people do nothing with the information they have available, and most of the rest just listen passively. Stefan is in the 5% who used what he learned and decided to TAKE ACTION!
Which group do you want to be in? Do you want to be in the 5%'ers that can accomplish amazing things when they learn the right way to do it?
You can line up private lenders ready to write you a check in Just 90 Days
Why?
Because, every bit of this training program is packed with the latest cutting edge information on Raising Private Money for Real Estate and it took over 2 years to research, gather the data and compile it into this amazing new training program that is designed to work in today's economy.
My Private Lending Program has 3 Simple Parts
Finding Private Lenders

Attracting Private Lenders

Convincing Private Lenders
Here's what you'll discover in the Private Lending Insider training program:
Finding
You'll discover in just a few short minutes how to find all the private lenders you need...
Know how to Get the Best Private Lenders with just One Question.
A simple effective way to find private lenders when you're family is dead broke.
Why you should avoid mailing lists like the plague
How to ask friends & family for money and have them say YES!
Attracting
10 everyday tips and tricks, often overlooked, for building your credibility with investors...
The "hidden in plain sight" secret that instantly allows you to impress private lenders with your experience (even if you don't have much)....
The Secret to getting sophisticated and accredited investors with big dollars to invest that few people ever know about...
How to make your real estate deal shine despite the negative market news...
How to Make Your Deals "Investor Friendly" (without hassling about terms)
...3 things you should never do when it comes to speaking to a private lender...
Convincing
You'll know When to ask for the money...
You have a proven template for making a convincing presentation to private investors...
You'll be able to implement the 7 important keys to reducing investor risk (no investment will be made without them)...
You'll learn the 3 proven steps to making an offer that will have your investor salivating...
You'll learn When and How often to follow up with a private investor...
But that's not all...
Because that's just a small tiny fraction of the amount of information you'll discover in this hands on, and personalized training program that you can have immediate access to within 5 minutes from the comfort of your own home.
"I had to take the information and actually implement it. The content has exposed me to an area of funding that I really didn't know how to do. I now know exactly what I have to do. Thank you!" - Charles Gibson,SC
Here's How the Private Lending Insider Training Program Works
This training program is a Timely, Realistic and Proven Method, to give you the skills to Raise Private Capital. And it's specifically designed to work in Today's Economy with investors who are much more selective of how and where they invest their money.
*Live Online Training
As a member you will have the unique opportunity to attend 2 to 4 day live online seminars that you can participate in.
It is just like attending one of those weekend bootcamps without the airfare, hotel rooms or even leaving home.  For several hours each day the Professor will be sharing his proprietary private lending techniques and secrets in depth.
And there will be a live chat open where you can offer comments and get your questions answered right there, immediately.
And hey, if you miss a session...No Problem.  Everything will be recorded so you can listen and benefit at your convenience.  As far as we know there is no where else that is offering this kind of live online training.  On the agenda already is:
Presentation Basics
Finding Private Lenders 101
Starting with Friends and Family
Building Credibility
Biz Dev: What RE Business is Right for Me
Addressing the Legal Issues about Raising Private Money
How to Write a PPM
Getting to Know Angel Investors
What to Offer Your Private Lender
Structuring Your Business to Raise Private Money
Return OF Investment - minimizing risk
And, the list goes on
Even these days, live boot camps will run you $1000 for tuition, and even if they are 'free', you have to add airfare, hotel, meals, and time away from home --- all told about $2000.  However, as part of your membership, you get the same quality, interaction and depth of training from the expert, EVERY MONTH without the big expense!
Remember: Access + Interaction = Success
Private Lending Insider Mastermind
Next, you will attend exclusive members-only monthly masterminds with me, Professor Richard. No lectures here. These are interactive sessions to get down to the nitty-gritty and find solutions to the challenges you encounter in your real life deals. It's basically "free coaching" from an expert with over 12 years experience in every aspect of real estate investing.
He is going to cover EVERY Aspect of getting All The Private Money you need for your deals. This includes:
How high net worth individuals and Angel Investors think when they decide to invest in real estate. Wouldn't you like to know their hot buttons that will get them deciding to open their checkbooks?
A New Approach for the New Economy. I'm going to reveal for the first time, outside of my inner circle, how to approach investors and what to say in today's economic conditions.
How to prepare yourself and your business so you won't be flustered or embarrassed to approach even the most critical prospects (like some of your family members?)
How to Impress Private Lenders, even if you're a complete newbie.
How to Pool the Money from Multiple Investors.
Find the Money even if you friends and family tell you they don't have a nickel to invest. Where to find Angel Investors in every State in the US and in Canada.
How to get money upfront when you close the deal. That means real cash in your pocket.
AND, you'll have ACCESS to Professor Richard during every session to answer your questions and clarify anything you need to understand, so you can put my GRAD (Get Ready, Attract, Deliver) formula into practice and raise $100,000's and Millions for your real estate ventures.
50+ Hours of Training
In addition, you'll have access to over 40 hours of training on Private Lending. This is jammed packed with not just the "how-to's", but also the rationale behind the to-do's so you will be able to confidently adapt the tactics to your particular deal and real estate investment. Just a sampling of the topics are:
Where to find the money
How to prepare for meeting investors
The process and procedures for raising money from real private lenders

what to say and what Not to say
when to meet
how often to follow up
the best techniques to use for follow up

What terms to offer
How to manage perceived risk
How to close the deal
How to manage the money
How to manage your investors
Legal stuff made easy
And much, much more...
Your Training Library
You'll also have access to a continuously growing library of trainings, videos, templates and tools to overcome those "gotcha's" and to have a smooth path towards your funding goals.
In addition, you will learn Professor Richard's proprietary GRAD System (Get Ready, Attract, and Deliver), he developed and uses to successfully raise money for his ventures.
Members Forum
In the Members Forum, you'll enjoy a topic based interaction with your fellow members. Take advantage of the opportunity where you and your colleagues can exchange ideas, set up collaborations, and get answers to your questions. It is a well-known fact that every successful entrepreneur and investor would not have achieved their success without successful collaborations.
Interviews with Private Lenders
And on a regular basis, we will be bringing you interviews with funding experts and private lenders themselves, so you can understand what your potential investors think about, what their concerns are, and what attracts them to an investment.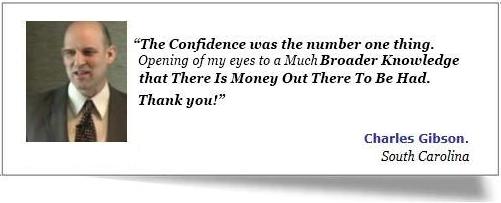 In short, this is an exclusive training program for real estate entrepreneurs who want a more structured approach to developing their program for raising capital from private investors. The goal of this Program is to help you really put it all together.
Oh, and by the way, do you think having the techniques to convince Angel Investors, would also work like gangbusters on friends and family. Imagine some of those skeptical and critical family members, begging you to get in on your deal? Would that put a smile on your face?
"I'd highly recommend that anyone who is interested in real estate financing and being able to raise the capital to do that financing come join him." - Daniel Johnese, MD
*Why a Membership
We could just have bundled up all of this information in a massive package of DVD's and manuals, shipped it out to you and be done with it.  However, let's be honest.  Who would answer your questions or clarify the techniques that apply to your particular situation?  Who could problem solve with you, when you hit a roadblock? ....
As a Professor, I know this doesn't work.  So, instead we've structured the Private Lending Insider as a Membership. And we will be there for you, month in and month out:
Answering your questions
Providing feedback
Demonstrating how to apply the techniques
And helping you over the roadblocks
Through our live, online training, live mastermind, and the forum.  You not only get the best insider information about every aspect of raising private money, but also have access to Live Interactive Help from an expert...
Any time you need it!!!
No matter whether you need help today, next week or next year, as a member you will always have access to the knowledge, experience, and live help.
You can't beat that anywhere.
If you like what you read so far then here's what to do...
You can get your hands on this training program in 5 minutes (or less) by signing up through our secure ShoppingCart. Just follow the order link below...
Click Here To Sign Up Securely Through our secure ShoppingCart.
(All you need is a credit card - or paypal. And it's 100% safe and secure. Your credit card data is passed directly to the bank and no one but the bank has access to your sensitive information.)

So...What's All This Worth?
Let's be honest here...You can have someone go out and spend countless hours doing research for you, gathering information, and interviewing the professionals, and still they wouldn't even get close to the amount of information that's jam packed into this training program...
And that alone would cost you an arm and a leg...
Because you see...this isn't some off-the-wall, slapped together training program!
In fact - This training program Is So Exclusive That You
Can Only Get It Online Through This Website
But best of all... This training program has resources, videos, webinars, and live trainings that are easy-to-understand, and comprehend. And it's laid out step-by-step and well organized so you can easily follow it and find what you need.
Besides, Consider this:
Since this information is available nowhere else, if you did this without this training program, you'd have to figure it out by trial and error. You might succeed if you could stand a ton of rejection and didn't run out of friends, family and referrals before you got it right (if ever).
Also, How would it feel to get one investor to write you a $100,000 check? Would that boost your confidence? Would that put a big chunk of cash in your bank account when you use it to do a killer deal?
And last but Not least: Having Private Money available is the only way you are going to be able to do the most profitable real estate deals. Imagine

no hassles, rejections or paperwork run-arounds from narrow-minded bankers
dealing with lenders who don't care how much is in your bank account or what the credit bureaus think of you
setting your own terms that perfectly suit the kind of deal you're doing. No payments?--No Problem!

And you have only a short time window of the next year or two to clean up on bargains in single family and multi-family property. If you don't start building your private money network now, you could literally lose out on the Opportunity of a Lifetime to make millions.
I'll tell you this. When I was trying to figure this stuff out, I paid thousands of dollars and would have even gladly paid more if someone could've sped up the process and actually shown me how to be successful.
Instead, I'm making the Private Lending Insider the Most Affordable Private Lending Training that I know of anywhere.
Why? Because as a Professor I get great pleasure out of seeing my students succeed. And if money is holding you back from making a fortune in real estate, I want to help you regardless of your current economic condition.
So, check out all the information below, and.
And... Oh yes, check the incredible bonuses I've created exclusively for entrepreneurs who join the Private Lending Insider. Heck the Bonuses alone are easily worth 10 times your investment.
So, click the Add to Cart button to join me by becoming a Member of the Private Lending Insider

Why am I making this so affordable? Simple, because you see...in these tough economic times, entrepreneurs need a break. And my life has confirmed that what you get back from life is in direct correlation to what you give. SO I want to make sure that YOU can GET THIS NOW.
That means that after filling out the order form, you can get your hands on this latest cutting-edge information about Raising Private Money for Real Estate and start within less than 5 minutes.
The Private Lending Insider is a pennies on the dollar investment considering what secrets you'll discover in this amazing new training program.
Now I don't want you to worry...because if for any reason you're not 100% happy and in love with this training program, you're protected by my 100% RISK-FREE money back guarantee.
My 100% RISK-FREE
*28 Day MONEY BACK GUARANTEE TO YOU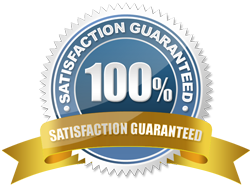 Hey...it's only fair...
You're my customer after all and I truly care about if you get the kind of results you want to achieve.
And if you don't achieve those results, then I take that personally, so that's why I don't want to keep a red cent from you unless you're 100% satisfied with this training program.
*If for whatever reason you don't feel that this training program was worth 10 times your investment, simply let me know within 28 days I'll issue you a full refund, no questions asked.
And...
Here's something else I'll do for you to make this the best investment you'll ever make when it comes to the Private Lending Insider university.
I'm going to include some free bonuses that are worth even more than the training program itself.
Here's a list of the bonuses that you'll also get:
FREE BONUS #1

: "5 Key Secrets Real Estate Entrepreneurs must know to raise private money."

This amazing bonus #1 is all about laser targeting the private lender's hot buttons to get him to open up his checkbook!

You'll discover:
How to decide what ROI to offer
How to find out the most important thing the investor wants
How to explain and reduce the potential risks to an investor
How to build your credibility even if this is your first deal
How to establish the trust you need to get the money
Value: $297
FREE BONUS #2

: "Private Placement Memorandum (PPM) Template"

Nine times out of ten, before you start to raise money or any deal or business venture you need to make sure you comply with your State and Federal Securities Laws.

To do that, you are almost always going to need a document called a Private Placement Memorandum to submit to the regulatory agency, and give to your private lenders before they write you a check.

You could pay a lawyer thousands of dollars to create one of these for you, or you could start with this template to create one yourself and then pay a lawyer a smaller fee to review it.

This bonus will save you thousands and could save you at least 90 days of preparation time alone.
Value: $5,000
FREE BONUS #3

: "Private Lenders' Trust Survey"

Here's a Fact of Life: Private Lenders will not invest with someone they don't trust, and have confidence in, no matter how good the deal is.

I have just developed a proprietary, never-before released Private Lender Trust Survey. Fill in this simple questionnaire and you will instantly get an objective measure of how you stack up against other entrepreneurs in your investors' confidence in you.

This powerful and unique tool will show you where you can improve and what you need to do to impress private lenders to write you a check.
Value: $300.
FREE BONUS #4

: "Business Plan Training"

There is an old saying: "If you fail to plan, you plan to fail". When raising private money, your investors expect you to have a well thought out plan demonstrating:
How you will accomplish your goal
Your knowledge of the market
How you will overcome potential obstacles
Your analysis of income and expenses
Your projected profit for your investors and your rationale
There is no better way to do this than have a clear concise business plan or business plan summary to hand to your investor.
To give you access to the best of the best, I have invited an expert business plan writer to share his insights, give you valuable tips on: how to impress investors, and provide templates for creating your business plan.
This will save thousands of dollars that you would spend paying an expert to create this for you, and save you months of diy time scratching your head.
Value: $3,000.
FREE BONUS #5

: "Private Lending Scams - Exposed"

This may surprise you but not everyone claiming to be a private lender is legitimate. There are in fact a large number of scam artists who claim to want to give you money, but are in fact out to take it away from you.

In this one of a kind video, I expose who these people are, how to recognize a scam, and how to avoid being taken in. Anybody who uses the internet needs this knowledge badly.
Value: $250
FREE BONUS #6

: "Friends & Family Questionnaire"

Friends and Family are really the best first source of private money, but many entrepreneurs get absolutely frustrated and embarrassed about approaching people they know about investing in their deals.

I have developed an easy to use tool that will clarify your thinking and show you what to say when you approach friends and family--no more embarrassment!
Value: $97
That's a total of: $8,944.00.
And, as a Member, it is All Yours for Free. Just Click the Button below and JOIN NOW!

That's Just The List of The FREE Things You'll GetImagine How Good This Training Program Is
Each of these bonuses are worth just as much as the training program itself, but they're yours to keep.
But honestly...I'm not sure how long I'll keep these bonuses here, because people have been e-mailing me asking to buy them individually.
But I figured that since it's part of a marketing test I'm doing to spread the word on the Private Lending Insider university training program, then it's well worth it.
Just keep in mind that I could take them down forever at any time, so get them now for free while they're still here.
Here's the deal:
You'll get more information than you can handle - PLUS more. But also keep in mind that this is the only place you can get your hands on this specialized professional training right now (you can instantly download it).
Go To Where You Want to Be
Every day that goes by without learning these key cash raising secrets, is a day where you are working harder than you should, and earning less than you deserve. Private Money can be your ticket to go from where you are to where you want to be.
Isn't it time you took the right path to where you want to go, to get the freedom that you want and the lifestyle that you deserve?

Sincerely,
Richard Odessey, Ph.D.
P.S. Remember, you're getting the Private Lending Insider university training program - PLUS 6 hot bonuses worth $8,993.00 for a Full Year of Membership. Just click the link below and you can order securely through our secure ShoppingCart.
*P.P.S. Also remember that you're covered by my 100% no questions asked, 28 day money back guarantee.
Click Here To Order Securely Through our secure ShoppingCart

Earnings Disclaimer
Every effort has been made to accurately represent this product and it's potential. Even though this industry is one of the few where one can write their own check in terms of earnings, there is no guarantee that you will earn any money using the techniques and ideas in these materials. Examples in these materials are not to be interpreted as a promise or guarantee of earnings. Earning potential is entirely dependent on the person using our product, ideas and techniques. We do not purport this as a "get rich scheme."
Any claims made of actual earnings or examples of actual results can be verified upon request. Your level of success in attaining the results claimed in our materials depends on the time you devote to the program, ideas and techniques mentioned, your finances, knowledge and various skills. Since these factors differ according to individuals, we cannot guarantee your success or income level. Nor are we responsible for any of your actions.